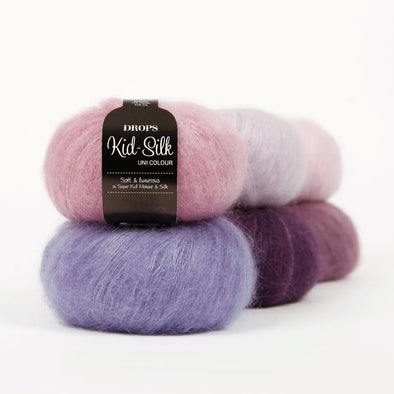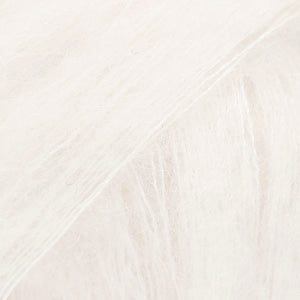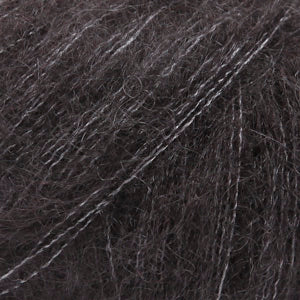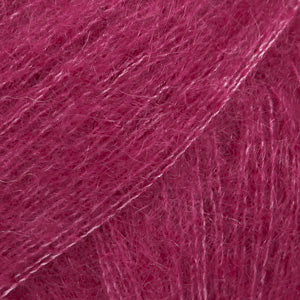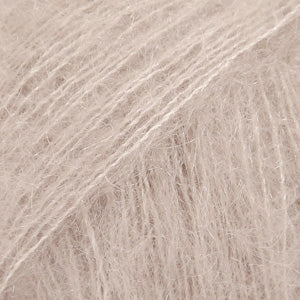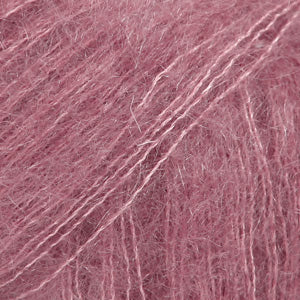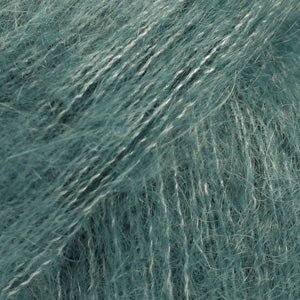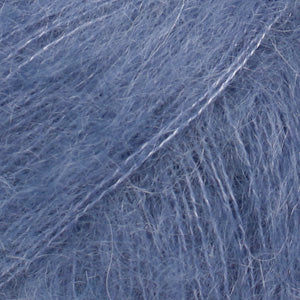 A wonderful mix of super kid mohair and silk
Content: 75% Mohair, 25% Silk
Yarn Group: A (23 - 26 stitches) / 2 ply / lace
Weight/length: 25 g = approx 210 m
Recommended needle size: 3,5 mm
Knitting tension: 10 x 10 cm = 23 sts x 30 rows
Care: Hand Wash, max 30°C / Dry Flat
Made in: EU
Raw material origin: Mohair from South Africa, silk from China
More info
A luxurious, light brushed yarn in an exclusive mix of 75% mohair super kid and 25% mulberry silk, DROPS Kid-Silk is feather light, and will give garments a sophisticated look, whether used alone or held together with other yarns.

Perfect for smaller garments such as shawls, shoulder warmers and feminine tops, DROPS Kid-Silk is available in a wide colour palette, and it's our most popular yarn for yarn combinations!

  Please be aware that the colours shown may vary from screen to screen in the same way that shades may vary slightly from dye lot to dye lot.
How do I care for this yarn?
Hand Wash, max 30°C / Dry Flat
Because DROPS Kid-Silk is a very popular yarn for yarn combinations, you might be using it together in your project with another yarn that needs very different care. When doing this it is very important to follow the washing instructions for the most delicate of both yarns.
Whatever combination it is you wash, you will always reduce the chances of ruining your project by: washing it alone, not letting it soak, avoiding the use of softener and letting it dry flat (not hanging).